Top 12 Best and Worst Gift Ideas for Teachers
No. Don't Buy Mugs
Before you buy that mug or promising looking Christmas ornament for your child's teacher, please read on! I've scoured the web reading what real teachers have to say about the best and worst gifts they receive each year. Enjoy this list of do's and don'ts and I'm sure your teacher will thank you!
Good Gifts
1. Handwritten Notes
Handwritten notes are a very meaningful and thoughtful way to show your teacher that you care about them. A personal handwritten note can accompany another gift but is certainly a great gift in and of itself.
Especially in today's era of almost exclusively typed messages, knowing someone took the time to spill ink over you is a wonderful feeling and one a teacher will certainly appreciate.
2. Handmade Artwork
Handmade artwork is very special to teachers. You can make something for them to hang in their room, paint them a landscape, or maybe even a portrait of the teacher!
Nothing says you care like a homemade gift, and you can make it into a fun activity to do with your child!
3. Home-baked goods
Brownies, cookies, cake, pie, you name it. Home-baked goods are a tried and true gift.
Just make sure the gift recipient doesn't have any allergies before you bake!
4. Gift cards
Gift cards are a viable gift option for teachers. Although they aren't as personal as a handmade work of art, they can certainly be spruced up by a nice handwritten note.
Gift cards to Starbucks (if the teacher is a coffee drinker), Target, Office Depot, and of course Amazon are always welcome.
5. Something personal to the teacher
Ask your child if their teacher talks about something they really love in the classroom. Chances are your child's teacher has talked about their bobble head collection or her love of Star Wars or some other passion of theirs!
Collaborate with your kid to get their teacher something personal to them for a meaningful gift.
6. Useful classroom items
If your child knows their teacher needs something specific, like new dry erase markers or something like that, go for it. But if you aren't sure of anything specific they might need, giving them a gift card to Target, Amazon, or some other store they can buy supplies is a good alternative.
One sure to be useful item is the best pencil sharpener for teachers which can be found here.
Gifts to Avoid
1. Mugs
The number one gift NOT to give to teachers is mugs. Most teachers have probably received more mugs in their career than they know what to do with.
Mugs can be a thoughtful gift if it is hand painted by the student, but it's probably a better idea to paint something else instead.
2. Christmas ornaments
With Christmas ornaments you run into the same problem with mugs, teachers get these a lot. They seem like a nice enough gift but when yours is the 20th Christmas ornament the teacher has received that year, it might not impart the same meaning you intended it to.
You can also hand paint ornaments to give them a personal flair, but again, it's probably better to paint something else if you choose to make a piece of artwork.
3. Candles
If you know a specific candle your teacher loves or if your teacher has a passion for candles then this can be a good gift but be careful to get that information first because some teachers can be allergic to certain scents or simply not like them.
4. Any personal hygiene products
Most everyone is particular about their own personal hygiene routines and their own preferred scents and products. And giving your teacher soap might send them the message that you think they need a shower.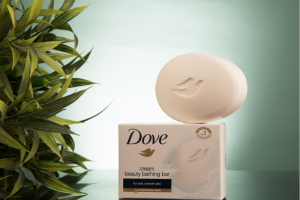 It's best to steer clear of this one too.
5. Alcohol
In most states alcohol is not allowed on campus with few exceptions. And since all teachers are mandatory reporters, if a student brings alcohol onto the premises the teacher is mandated to report it, and if the teacher does take the alcohol they could be guilty of a misdemeanor. Trying to gift alcohol to a teacher could be problematic.
If you really want to give a teacher that bottle of wine, just make sure you check your school district's and state's rules on alcohol at school and act accordingly.
6. Generic Teacher Baubles
Some mugs and Christmas ornaments fall into this category as well, but more broadly speaking any tacky generic teacher themed item, especially apple themed paraphernalia is sure to come across as not very thoughtful.
Teacher themed fridge magnets, pens, buttons, photo frames, etc. are impersonal and will most likely end up getting stuffed in a drawer and thrown away next spring cleaning.
The bottom line
Know your audience. Ask your child what their teacher likes and doesn't like. Try to make something personal and meaningful, handmade gifts go a long way in telling someone that you care about them, even something as small as a handwritten note. Go out there and be creative, and happy gift giving!